A Little Bit About
Jamie The Tutor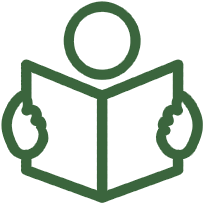 We are NOT your average tutoring agency!
What makes our tutoring different than other typical tutoring companies is that we specialize in remediation. We have the tools necessary to pinpoint the gaps in your child's learning and customize unique education plans that are best suited for their academic needs. We use all multisensory strategies and techniques and engage your child in their dominant learning modality while strengthening the other learning modalities. We have strategies that you have never seen before that are effective and will save your child lots of time and frustration. All of our programs are multisensory and proven effective.
---
---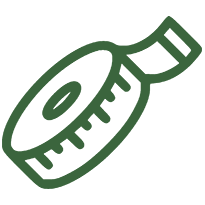 There is no one size fits all in learning!
Some students have not mastered basic skills and require direct explicit instruction. Students may have a learning disability which makes it challenging for them to master information and therefore slows down progress in school. We provide students with structured literacy and math programs and have the tools and strategies to engage them in their learning. We believe that there are many ways to teach a child and if a child learns differently, then we need to teach them the way that they learn. We specialize in working with children with specific learning disabilities including, but not limited to, Dyslexia, Dysgraphia, Dyscalculia, Processing Disorders, Speech-Language Delays and Disorders, and Attention Deficit Disorders. Our team of experts are here to support you and your child during their academic journey.
---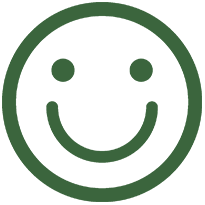 We turn those frowns upside down!
We build confidence by teaching using games and fun activities that are encouraging for your child. We are experts at building your child's foundational skills and use systematic and structured approaches to learning. Our tutoring is fun and engaging and all of our students look forward to learning with our team of wonderful tutors. We provide high quality services that can assist your child with their specific educational needs. We also provide parents with tools and strategies to assist their child at home. We want your child feeling successful both at school and at home. It is very rewarding to see the confidence gained in each and every student as they make progress and blossom.
---
---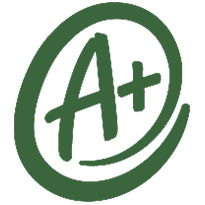 A High Quality Experience
We provide services for students ages 3 through adulthood. We work with students from Pre-K through Elementary School, Middle School, High School, College-aged students and beyond! Our team of tutors is what makes us different. We believe that you need the best possible tutors when you expect maximum results. Your safety and security are paramount. We do full background checks, follow-up consistently and ensure that the core philosophy of Jamie The Tutor is unfailingly followed. We are here to support you and provide you with the utmost quality of service. Our wonderful team of tutors are passionate and ready to change your life.
A Message from Jamie

I love what I do, it just comes naturally, and that is what makes it so much fun for me. I have always been passionate about helping and guiding students. Watching them grow as individuals and the impact I have on their lives is the most rewarding part of what I do. I am so passionate about my profession and I will always love what I do.

At times, life can feel overwhelming for students and it is always great to have outside resources to positively motivate and guide them toward successful futures.

That is why I created Jamie The Tutor. I wanted to be able provide the educational and social support that students of all ages need.

I have built a wonderful team of tutors behind me that are ready to give you and your child the support you need. We provide in-home educational services in Broward and Palm Beach Counties in Florida as well as Nassau and Suffolk Counties in New York as well as online to students across the United States and beyond.

-Jamie Blatt, Jamie The Tutor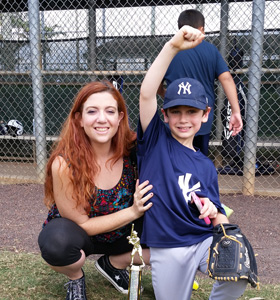 The Founder and Lead Tutor of Jamie The Tutor
The Early Years
Jamie's love for children began at a very young age. When she was 12 years old, she began babysitting for neighbors in her community.
At age 14, she had her first job as a camp counselor at a local summer camp and continued to do that every summer until she reached college.
In college, she tutored for families during her free time and on the weekends. It was during these years that she realized she wanted to teach and mentor children as a profession.
After graduating college, she began to follow her dream – one step at a time.
ESE is her Specialty
Over the years, Jamie has gained experience working with general education and special education students whose ages range from Pre-K through College. Her experience has made her exceptional at what she does. Jamie specializes in working hands on with ESE students in South Florida.
Her services offer one-on-one individualized and structured multi-sensory therapy to students with Dyslexia, Dysgraphia, Dyscalculia, ADD, ADHD, ASD and other learning disabilities.
If your child needs remediation please contact us! We have the necessary programs to build your child's academic skills.
Get in touch today, our tutors are ready to help!