Homeschooling: Jamie The Tutor Brings More Than Expected.
Live Instruction 2021-2022 School Year Lessons Delivered Online to Students Around the World.3>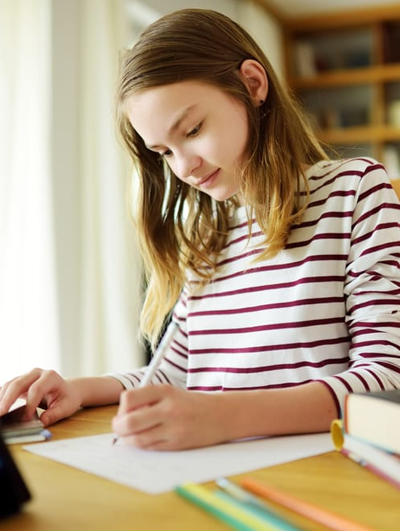 Expert Homeschooling Support Services that Fit Your Family's Individual Needs
The Facts: Jamie The Tutor is offering Homeschool Support Services intended to augment and support homeschool families. Our comprehensive lessons will take your current homeschooling curriculum and boost it to the next level. Ideal for families looking for a little extra help and a unique form of social growth.
Our most popular offering, Homeschool Support, allows new or experienced homeschool families an opportunity to have additional instruction, delivered live daily, that can enrich and enhance any homeschooler's life.
This is different from both a dedicated teacher or an off-the-shelf curriculum. With this service, your child or pod can be taught directly, live, by the same teacher on a schedule that works for you!
Our certified teachers can work in concert with your current homeschool plan or we can customize a tailor-made plan that fits your unique needs. Our teachers have the experience and skills to bring effective learning direct to you in your home no matter where you happen to be. This service is especially well-suited to large families or learning pods looking for a private teacher.
Best of all, this is all provided using our proven Multi-Sensory education techniques. Your student will get to know their teacher, you will have a teammate dedicated to your child's success, and the social ties they create may last a lifetime. All teaching will of course be conducted by certified teachers and every Jamie The Tutor educator undergoes a full background check, your safety and peace of mind is extremely important to us.
Jamie The Tutor strives to provide top-notch supplemental multi-sensory reading, writing, and spelling live instruction to homeschoolers in the core areas of literacy, science, math and social studies. We focus on many key principles of reading and language including phonemic awareness, phonics, spelling, fluency, comprehension, vocabulary, and writing.
Our homeschooling support program goes above and beyond and makes learning fun and engaging for our students during a time of uncertainty. Learning English-Language Arts, Mathematics, Science, and Social Studies has never been more positive and rewarding until now! We genuinely care about every student and want them to achieve academic success in the most positive learning environment.
The same experienced tutors that conduct our Orton-Gillingham based tutoring are ready to guide you and your child through the next school year. Our homeschooling support is offered in small groups of up to 4 students to allow personal attention as well as social interaction and growth.
Custom and One-On-One Services
In addition to our homeschool support services, we also offer complete education plans and direct one-on-one teaching, as well as individual lesson plans for parents to implement at home themselves.
Accepting Gardiner Scholarships for Qualifying Students
We Bring Every Subject to Your Student!
Our Proven Multi-Sensory Approach Brought Home
Reading, Writing, and Spelling Instruction
Phonemic Awareness
Our multisensory phonemic awareness activities develop a child's listening skills. Phonemic awareness is the ability to hear and manipulate individual phonemes. This includes activities that blend sounds into words, segment words into sounds, and delete and manipulate sounds in spoken words.
Phonics
Our multisensory phonics-based program teaches letter-sound relationships in a systematic and structured way based upon the alphabetic principle. Phonics plays an especially important role in the development of reading because it aids children in understanding the rules to the English language and it provides instruction that helps children learn the relationships between the letters of written language and the sounds of spoken language. Our multisensory phonics-based program will develop your child's reading, spelling, and writing skills.
Spelling
Our weekly spelling tests will ensure that your child is learning how to spell age and or grade appropriate words. We use proven multisensory strategies to teach spelling in ways you have never seen before. We make learning spelling fun, easy, and stress-free.
Fluency
Our weekly fluency drills will give your child the ability to read with the appropriate speed, accuracy, and proper expression. Our students will learn to read with prosody. Building fluency skills is an important part of reading because having a poor rate or accuracy can directly impact comprehension abilities.
Comprehension
Our multisensory strategies help children develop strong comprehension skills and gives them the ability to understand and interpret what is being read. Our proven techniques and strategies will develop your child's abilities in the core areas of comprehension.
Vocabulary
We make learning vocabulary fun using proven multisensory strategies. Our students use expressive and receptive language as well visualization to learn and retain new vocabulary words each week. Our wonderful strategies make building vocabulary fun and easy.
Writing
Not only do our multisensory phonics-based programs help develop writing skills, but we also dive deeper into writing using multisensory writing instruction. Our students develop the necessary skills and tools and learn the basic structure of writing. We pave the way for our students, leading them to becoming proficient writers.
English Language Arts
We provide direct explicit instruction and cover many core areas including key ideas and detail, craft and structure, and integration of knowledge and ideas. Students will learn grammar, figurative language, and way more in a setting that works best for them.
Mathematics Instruction
We assist your child in providing multisensory mathematics instruction that aids in building a strong and solid foundation of mathematical skills. Every child requires a good understanding of basic foundational math concepts to feel successful when more advanced concepts are introduced.
We make learning math a positive experience for each student.
Science Instruction
It's like magic, but real! Let's face it, science is all around us and affects our lives daily. Science is also a subject that may seem challenging to teach your child. That is why we are here to help you! Our main goal is for students to develop a deeper understanding of fundamental scientific concepts.
Students will be provided with rich science instruction as well as completing hands on activities and conducting science experiments.
Social Studies
We teach our students how modern society came to be. We give our students a better understanding of how communities work, how ancient cultures helped shape modern times, and how major events from the past still affect us today.
We give our students a better understanding of the society we live in and the world around them, shaping them to become thoughtful and respectful citizens. Be careful, we may even turn your child into a world traveler!
Homeschooling in Florida: Legal Requirements
Send a written notice of intent to the school district superintendent.
Maintain a portfolio of educational records.
Make the portfolio available for inspection by the superintendent upon notice.
Provide an annual educational evaluation of the student's educational progress.
Preserve each student's portfolio for two years.
---
Homeschooling Online: Legal Requirements by Region
For a complete list of state's laws and regulations relating to homeschool, please visit HSLDA.org for full information: https://hslda.org/legal
If you have any specific questions on homeschooling in your locality, please don't hesitate to ask. We work with students and professional educators around the country and can normally help you navigate the path to homeschooling in your region.
---
Set up a quiet and safe learning environment.
Create a daily learning schedule that makes sense for you.
Keep things fun to keep your child engaged and learning.
Reward growth and good behavior to reinforce positive learning.
Don't let frustration take over; don't be afraid to try new tactics.
Get All the Details on Homeschooling from Jamie The Tutor